Without doubt my greatest love, second maybe to writing novels, is reading books. During 2014 I read many great novels, a variety of genres and styles, some of which were published before 2014. Here I collect together a selection of my favourite reads of this year.
T
he Vanishing Witch by Karen Maitland
I admire Karen Maitland's approach to the historical novel and particularly enjoyed
The Vanishing Witch.
She mingles fact and fiction in a convincing manner throughout her work. This particular novel is set during the aftermath of The Black Death and The Peasant's Revolt of the fourteenth century. It is situated in the north and is a story that embraces suspicion, ordinary lives and contains within it a suspenseful story. The narrative is straightforward. A merchant widower makes an ill-fated marriage. His son is suspicious and becomes caught up in events that spiral beyond his control. There is an uncanny sense of fate haunting this novel. This book is beautifully written and has a threatening atmosphere that haunts its pages. The historical background and the way in which its characters perceive their world is exceptionally engaging and seamlessly woven into the story.
Longbourn by Jo Baker
Longbourn
is a reimagining of
Pride and Prejudice
from the servants' point of view. Baker really builds up a believable and informative sense of the domestic life below stairs over which Mrs Hill the housekeeper has control. That is until a new footman arrives. He is a man with secrets and of course the maidservant who longs for love gets more than she had wished for. The story beautifully interacts with moments made famous in the original novel. In fact, Baker does not interfere with the characters of the novel, which I liked, but instead she adds a whole new dimension, creating a story that enhances the original work and is a superb, beautifully written novel in its own right.
The Miniaturist by Jessie Burton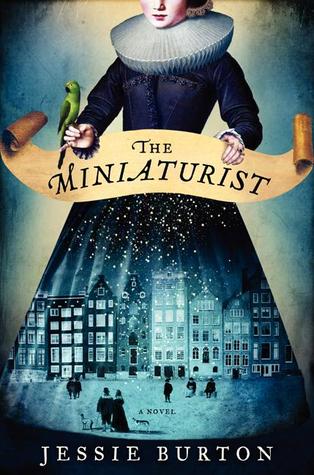 I thought that, although exquisitely written,
The Miniaturist
was slow to take off but once it did I was captivated. Set in the late seventeenth century in Amsterdam, Nella Oortman, the novel's protagonist is about to begin her new life in Amsterdam with her wealthy merchant trader husband. She is a wife who is not a wife. The household has secrets. Johannes Brandt, her husband, has dangerous secrets. He presents her with an unusual wedding gift which is a cabinet-sized replica of their home. As miniatures mysteriously begin to appear secrets do too. As she uncovers these she wonders if the mysterious miniaturist will save all their lives or destroy them. It is a beautifully written suspenseful historical novel and evokes Amsterdam's Golden Age with perfect pitch.
The Goldfinch by Dona Tartt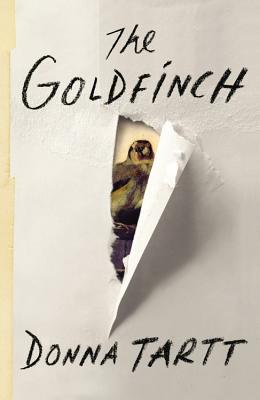 The Goldfinch
was published in 2013. Persuaded by daughter, Tara, I accompanied her to hear Dona Tartt speak in London in November 2013 but I did not actually read the novel until this December. It is a wonderful novel and is deserving of every accolade granted to it. What a treasure I had unwittingly stored away. Theo Decker survives a catastrophe that comes near to destroying his life. Because of his action during the tragic event that takes his mother's life his own future is haunted. This is a brilliantly constructed novel with wonderful characters. Every word, every sentence matters. I cannot praise it enough. Without doubt it is the jewel in the crown of this selection.
My other best reads this year include:
Cross Stitch by Diana Gabaldon
Little Egypt by Lesley Glaister
Bitter Greens by Kate Forsyth
After Me Comes the Flood by Sarah Perry
On Chesil Beach by Ian McEwan
Brothers' Fury by Giles Kristian
And these are but to name a few. I would love to know a few favourite titles enjoyed by my readers. So what did you read in 2014?